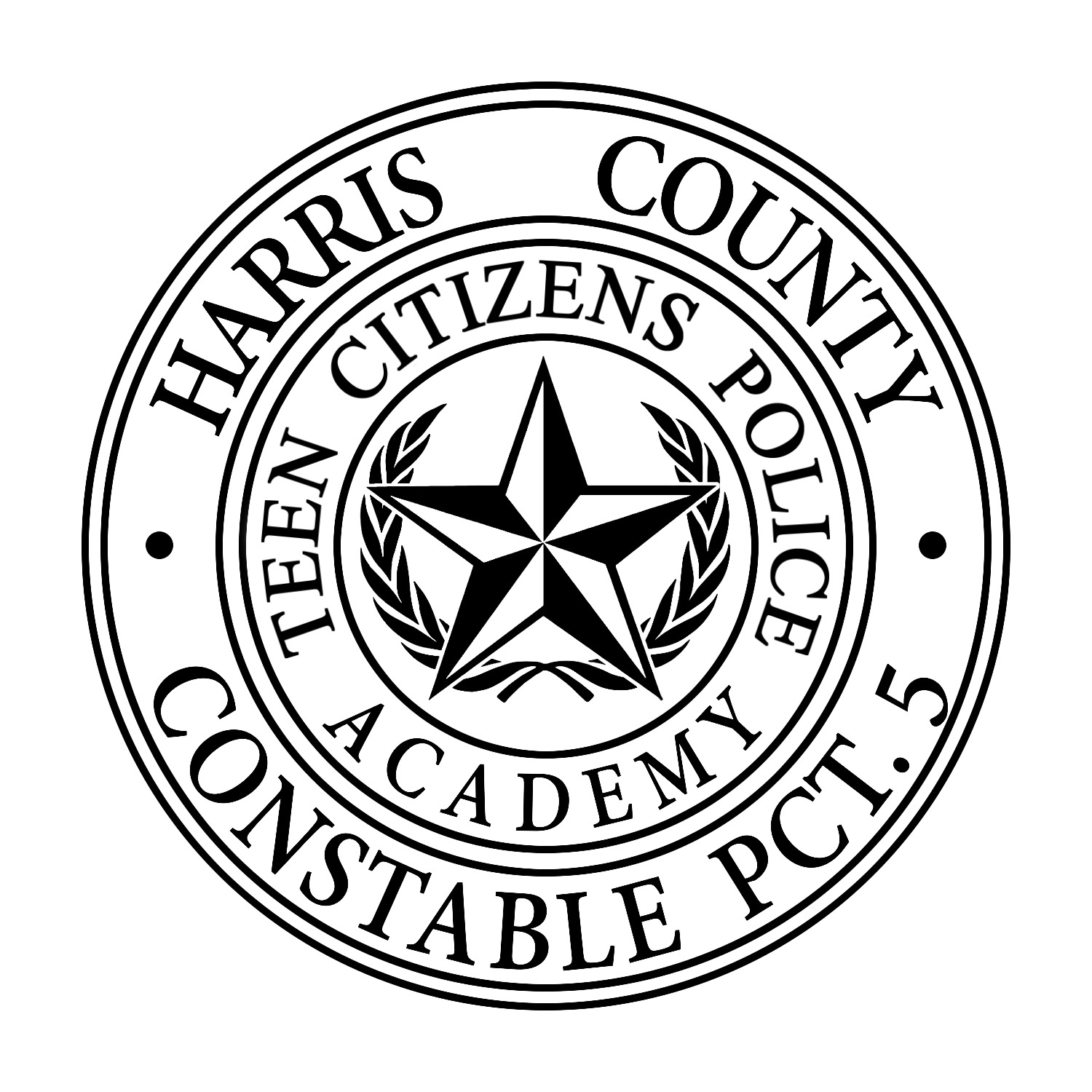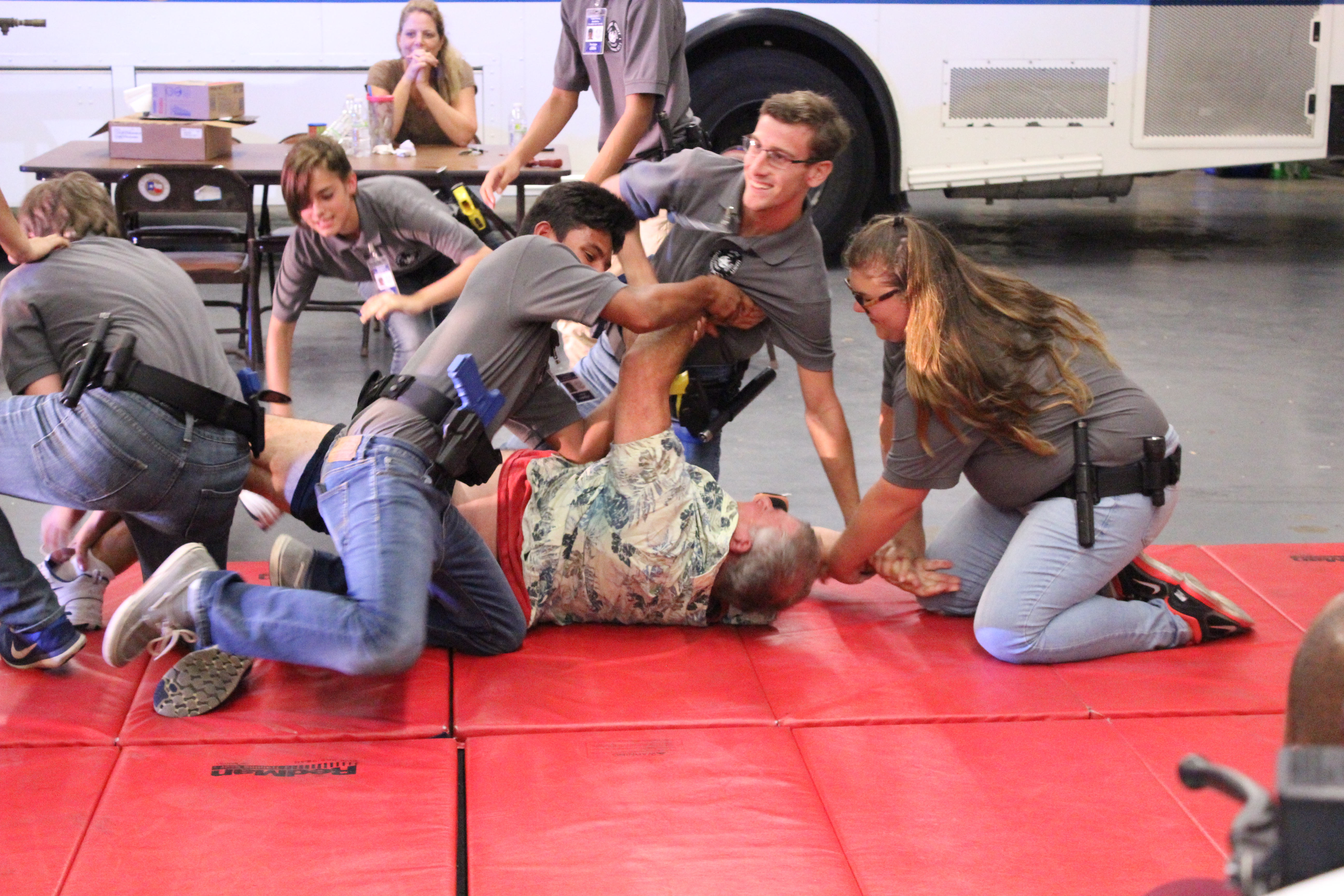 The Teen Academy is primarily taught inside the classrooms of various school districts located within Precinct 5.  It is a six week program, taught one day a week as an alternate curriculum to a high schools existing class.  The minimum class level is 9th grade, and it can be taught in a vocational class as well.
One teen academy per year is taught at our command station during the summer break, and is open registration for anyone ages 14-19.  Registration is currently closed.
The school district class schedule for 2017 is full. To find out how you can get the Teen Academy at your school during the 2018  schedule please contact Sgt. Guinn with the Community Relations Division at (832) 927-6793 or Roy.Guinn@cn5.hctx.net
The Harris County Constable Precinct 5 Teen Police Academy is a scaled down version of the adult CPA.  It was designed to give teens a behind the badge look at law enforcement as well as the criminal justice system. The six week program presents teens with a view of law enforcement from the perspective of a deputy patrolling the streets, giving them the opportunity to experience, on some level, what a peace officer faces in today's world.
It's undeniable that a gap often exists between law enforcement and the community, including our teens. Precinct 5 hopes that through positive interaction and open conversations we can begin to bridge that gap.
The academy has three main goals:
To provide a "behind the badge" view of law enforcement and the criminal justice system, from the perspective of an officer on patrol.
To provide a forum where the ideas and concerns of teens are addressed in an open discussion.
To open lines of communication and cooperation between law enforcement and the community we serve.