The Harris County Precinct 5 Parks Patrol Division applies an innovative approach to providing patrols to the more than 60 county parks, encompassing approximately 14,000 acres.  The Parks Division utilizes marked patrol vehicles, foot patrols, ATV patrols, and bicycle patrols in efforts to cover all areas of the parks including the more remote and heavily wooded sections. The diversity of these patrols allows for the division to maintain a higher degree of visibility.
Additionally, the Parks Division is responsible for patrols of Harris County flood control district property, U.S Army Corps of Engineering property, six Harris County Precinct 3 Commissioners Community Centers, and five Harris County Libraries.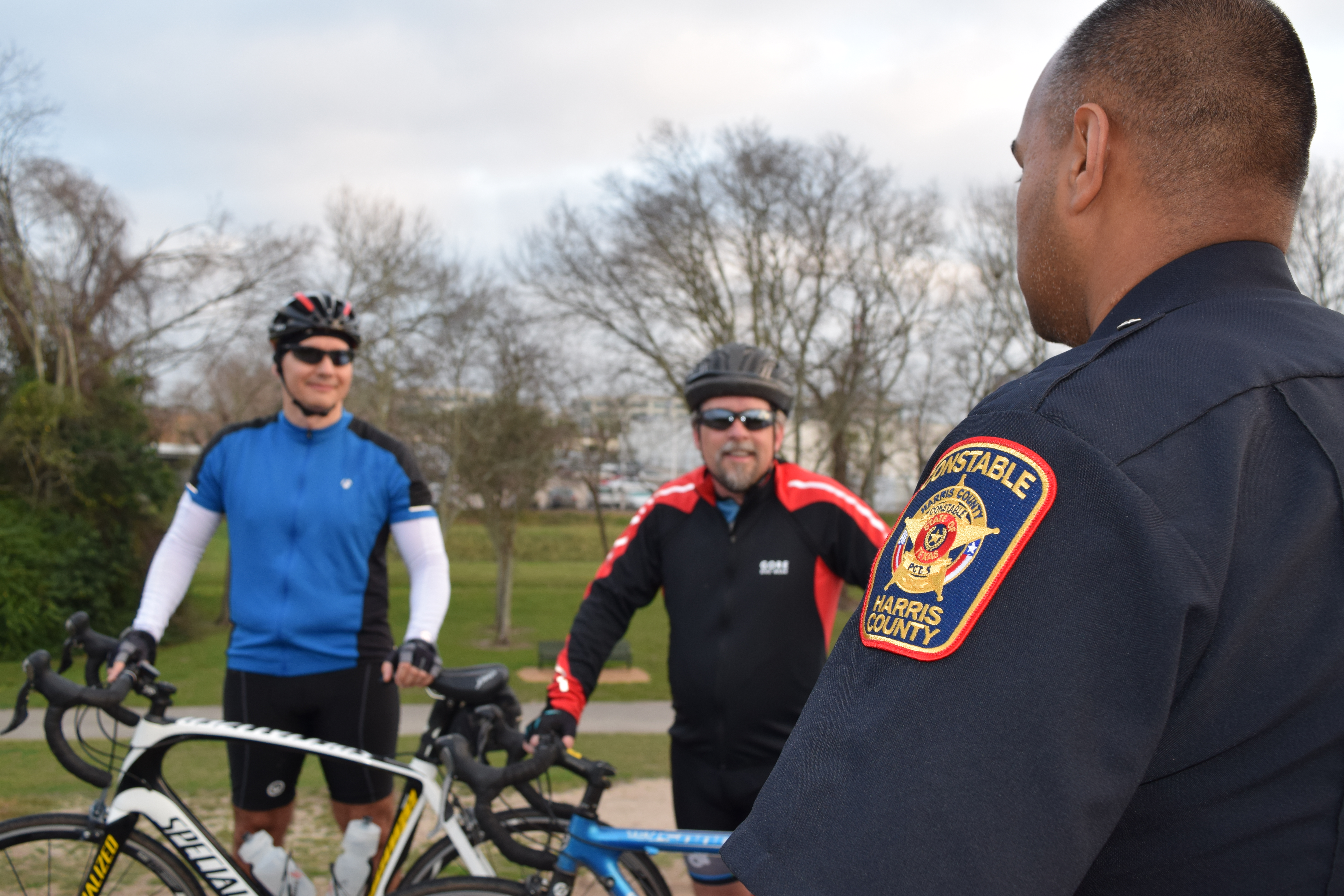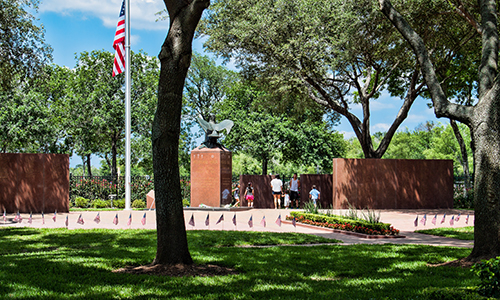 The Deputies involved with the bicycle patrol program must complete a rigorous 40 hour training course of specialized instruction.  During the training they learn, among other things, to ride various terrains, navigate up and down stairways and emergency dismounts. Officers who complete this training are capable of advanced maneuvers on a mountain bike.  Bicycle patrols are often deployed for routine patrols throughout the various park hike and bike trails.  Bicycle patrols are effective because they can maneuver into areas that patrol vehicles cannot access. 
Precinct 5 utilizes several types of ATV's including off road vehicles and quad-runner all-terrain vehicles. This allows a deputy to access areas that patrol cars can't, while still providing speed and mobility for effective patrols.  With power assisted steering and independent rear suspension, the ATV's are capable of navigating extreme terrain, while the carts allow for passengers or equipment to be moved in or out of remote areas.