The Constitution of the Republic of Texas (1836) provided for the election in each county of a sheriff and "a sufficient number of constables." During the ten years of the republic's existence, thirty-eight constables were elected in twelve counties, with the largest number (thirteen) in Harrisburg, later Harris County.
Court records indicate that violent crime was rare in the republic, except when horse or cattle thieves entered Texas from Arkansas or Louisiana; most indictments were for non-lethal crimes such as illegal gambling or assaults resulting from fights or scuffles.
Shortly after Texas became a state, an act passed by the legislature specified that the constable should be "the conservator of the peace throughout the county," adding that "it shall be his duty to suppress all riots, routs, affrays, fighting, and unlawful assemblies, and he shall keep the peace, and shall cause all offenders to be arrested, and taken before some justice of the peace." Constables were the most active law-enforcement officials in many counties during the early statehood of Texas.
The beginning of the Civil War saw the constables' role, as well as their number, dwindle dramatically.  Some were absorbed into the Confederate Army and by the end of the war, Texas constables were mostly a thing of the past. In an effort to decentralize control over state government, the Texas Constitution of 1876 mandated that constables would once again be elected at a precinct level.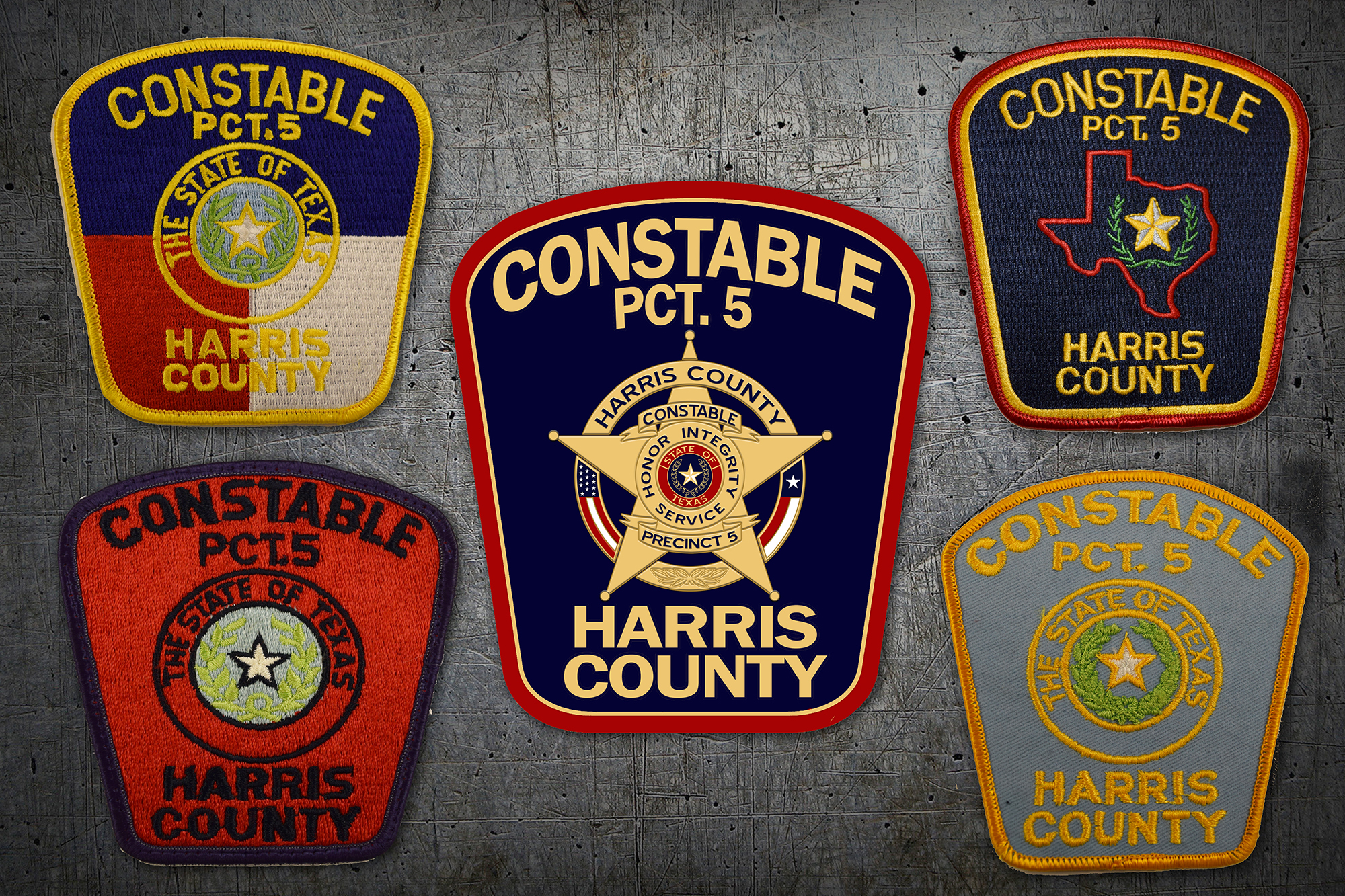 Law enforcement has come a long way since those days and there are currently close to 780 Constables serving throughout Texas counties. Earliest county records show that the first Constable over Harris County Precinct 5 was C. Bolte, elected to office in 1879.  Since this time, 23 Constables have led Precinct 5, the latest being Constable Ted Heap, taking office in 2017.
Through the years, Precinct 5 has seen many changes, not only in appearance, but in capabilities; but one thing that hasn't changed is our commitment to serving and protecting the community. To uphold the Constitution of the United States, preserve the peace and enforce the laws of the State of Texas by working cooperatively with the public and always serving with honor and integrity.